Mariposas Spanish School is an award-winning Spanish language program based in Austin, Texas. Our program is engaging and organized in a way that allows children ages 2 to 10 to learn Spanish through Montessori lessons, music, literature, games, visual aids, sign language, art, and beyond.
Mariposas en Casa lessons on-demand include weekly video lessons delivered straight to your inbox. Classes are 15 to 20 minutes and can be watched/listened to whenever you want, as many times as you want. You can upgrade lessons for extra perks such as Yoga in Spanish and printable materials. It's never been easier for your kids to learn Spanish with our award-winning program!
"[I] just want to let you know how much we are enjoying these. The length was great and my kids stayed really engaged."
- May, on Online Mariposas Spanish Lessons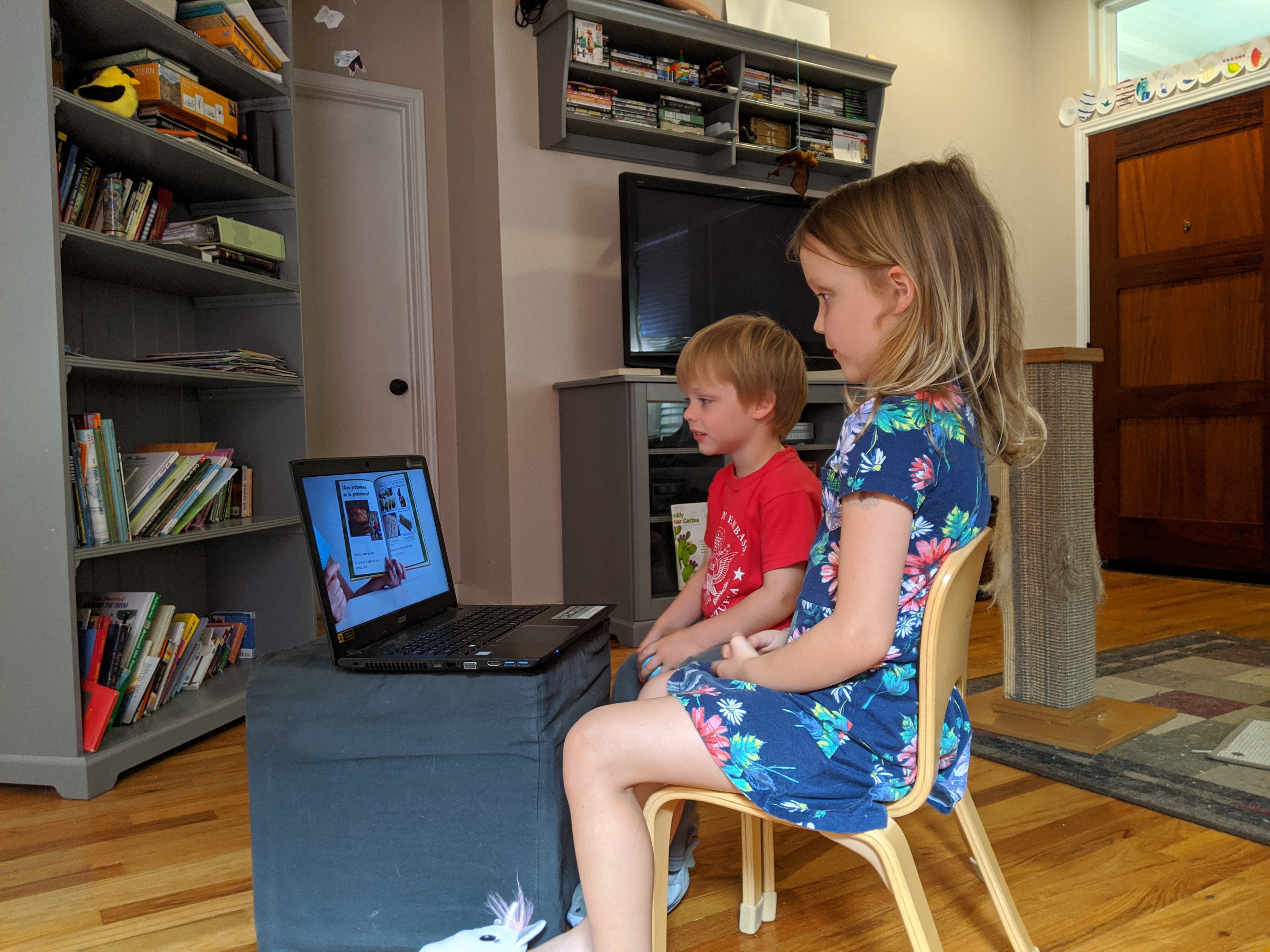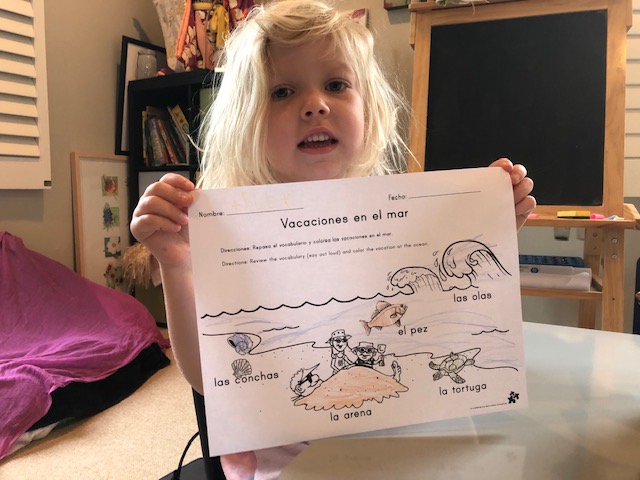 "I wanted to say thanks for making these [online] lessons available! Petra and I have watched them together. I am happy I can learn the songs along with her! It also provides some sense of routine to our week.
Thanks again! Looking forward to the next lesson."
-Veronica, on Online Mariposas Spanish Lessons
Choose a package based on your family's needs!
Each lesson includes a Parent Guide and project worksheet to take online learning into the real world. You can choose the level of course that best fits your family's need:
Grande packages include Mediano + supplementary printables.
Mediano packages include Chico + bonus videos in Spanish.
Chico packages include weekly lessons, Parent Guide, and project worksheet.
Not sure where to start? Shoot us an email.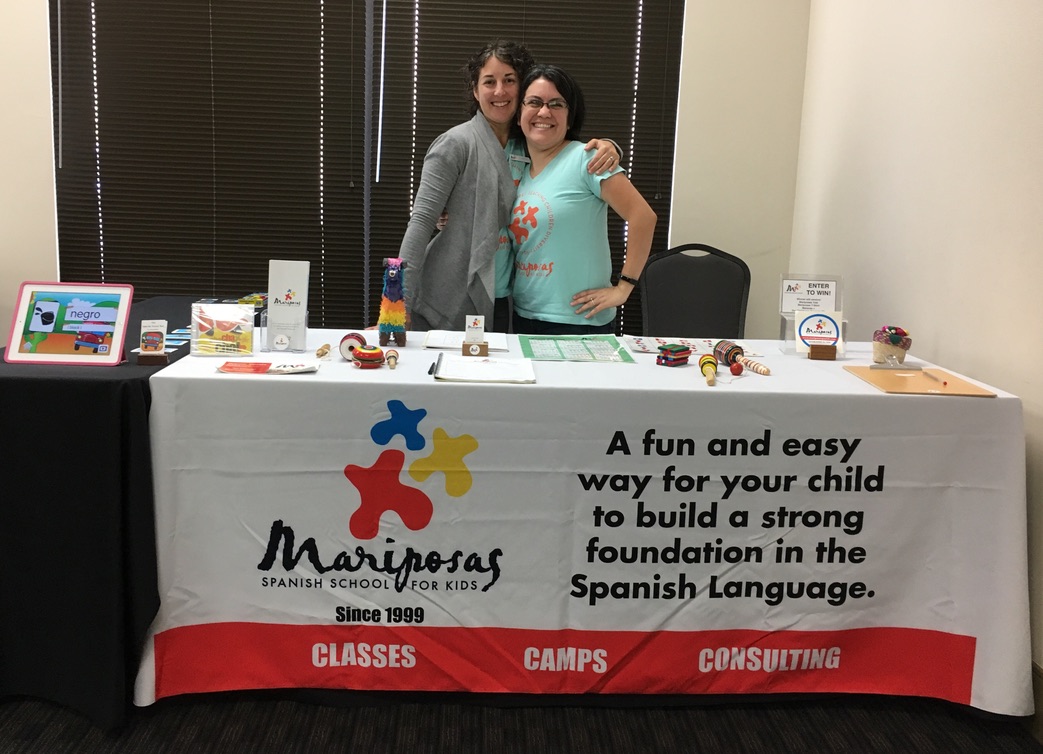 ¡Hola! We're Yvette and Laura, your Spanish instructors.
Our passion is to be able to provide high-quality, affordable Spanish lessons to all children.
¡
Muchas gracias por su apoyo!
 (Many thanks for your support!)
Why choose Mariposas Spanish School?
Mariposas Spanish School has been teaching children Spanish since 1999. Our unique curriculum has shown that children learn a new language best when they're engaged by their maestra (teacher) in a variety of ways. Music, art, science, literature, and the Total Physical Response (TPR) make up the fabric of our Montessori-based curriculum. Students are not only acquiring Spanish language skills but are learning about other cultures and are gaining an understanding of other people.
By the end of a Mariposas sessison, your child should be able to show off their skills in basic vocabulary, simple phrases, Mariposas songs, days of the week, colors, numbers, and the alphabet. We're proud, not only to teach your children Spanish but to be educating the next generation of global citizens.
'Soy una luz, soy una luz. Y vamos a iluminar el mundo.'  
(I am a light, I am a light. And we are going to illuminate the world.)